Fancy Footwork | Dance | Light Green | Non Elastic Pattern Crew Socks
RM 6.67
with 3 installment via
minimum spend of RM25
---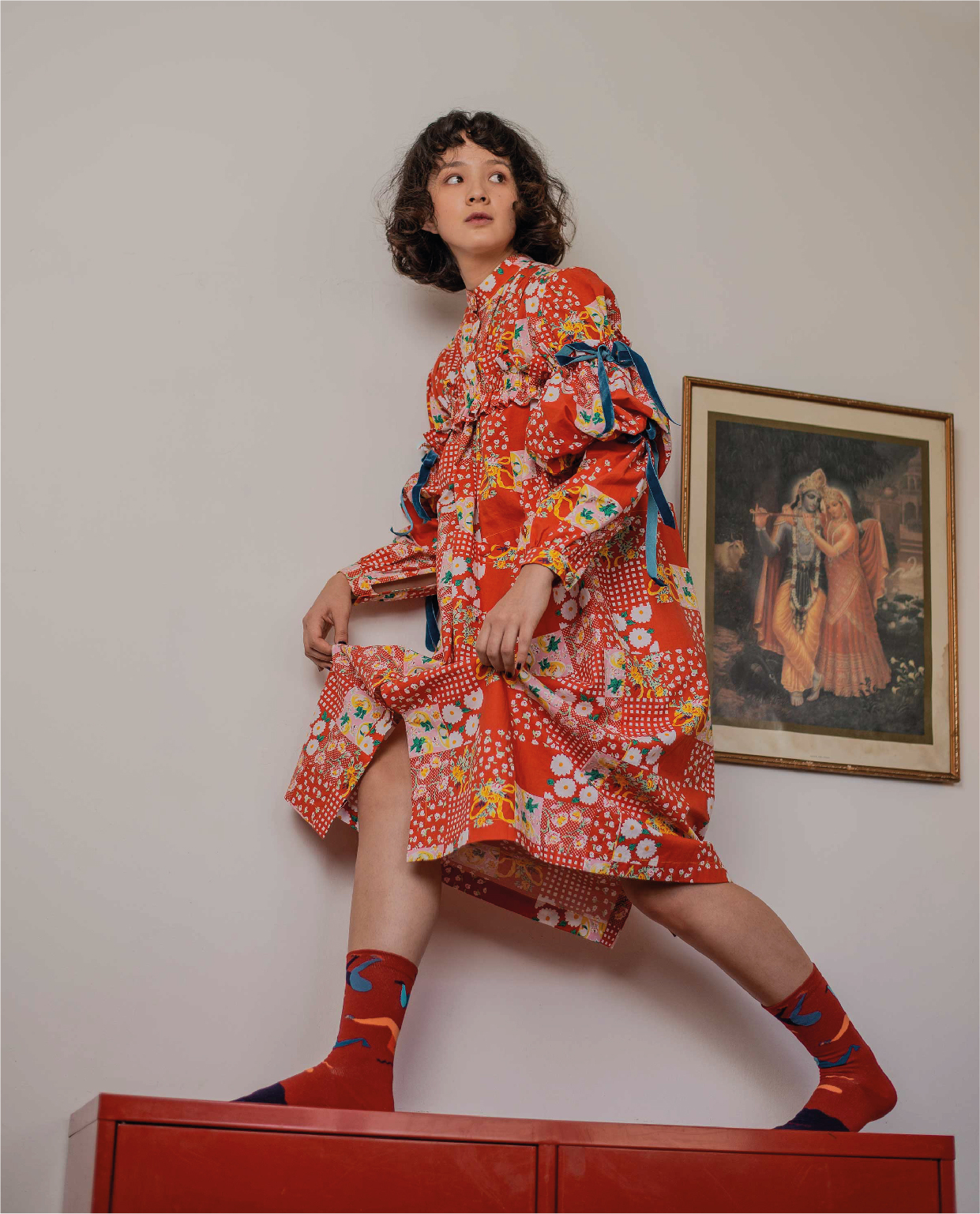 About Run -
I'm not doing any good in ball games.
I couldn't coordinate or aim well.
But I enjoy keeping up with the pace and momentum very much.
This is why I choose running as my daily exercise.
It is a movement that keeps moving forward.
It is a way to eliminate distractions and find your focus.
It is a symbol of not giving up.
About Dance -
Dancing is one of the most unique ways for humans to express themselves. When listening to the music in our studio, my hands and feet always move in a way it paints a certain dance move.
End up with the most satisfying option – these chubby and mellow hands and feet , they are very funny and very appealing to me.
My wish is that whoever puts on this collection of socks would feel inspired to keep moving forward in the direction of one's heart desire.
Let convey joy and emotion through Fancy Footwork.
___________________________________________
Product Information
Series: Good Story
Collection: Fancy Footwork
Origin: Designed & Made in Malaysia
Suitable for all genders
Size






EUR




38




44




US/ MEN




6




10.5




US/ WOMEN




7




12




CM




24




28.5



Socks Size: One Size
Socks Height: 200mm
Product Features
Marriage between great designs and comfort
More than just a fancy, colourful pair of socks; We put emphasis on giving you charming socks with great comfort and undeniably, high quality.
Made with the best
All our socks are made with high quality cotton blends and spandex in the 80:20 ratio.This allow our socks to better retain its shapes, giving your feet a snug fit at all time.
Goodbye nasty seams
With its flat knit toe seam construction, you won't feel the seams in our socks. Just like all top quality hosieries, Goodpair Socks boasts a handlinked toe–so you don't have to deal with nasty seams.
High density, higher level of comfort
"Our socks are weaved with a total of 200 needles." What does that mean? As 200 needles is the highest gauge used in socks making, our socks feels finer (a.k.a higher level of comfort) and more durable due to the high density stitching.
Ventilation is everything
Living in Malaysia; A tropical country with a classic equatorial climate - high temperatures and wet months throughout the year, trust us when we say our socks have great ventilation, tried and tested!
A better fit
Combining a wider heel design give you a better fit.
Non Elastic
To keep your feet warm without the elastic bands binding against your skin, our socks is a perfect daily companion.
___________________________________________
Things to take note before purchase
1. Each pair of socks is packaged and inspected by our team personally carefully, if you receive a defective product, please contact us immediately with photo references, we will look into your case as soon as possible.
2. Due to socks are close-fitting clothing, due to hygiene considerations, we do not accept return or exchange if the socks are wore.
3. There might be variation between screen display and the actual product. If you have concern regarding color or size, kindly inquire before buying.